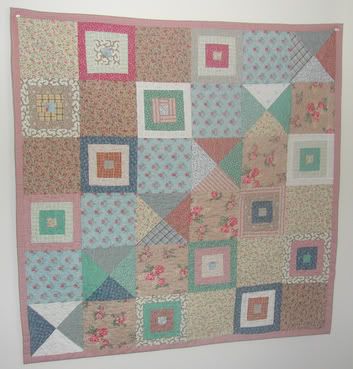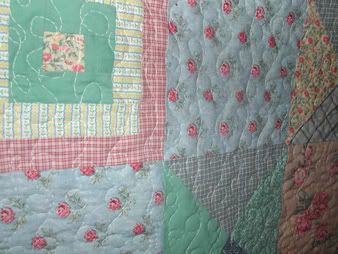 My mom called me on the phone today and asked if I've been crafting anything lately. Truth be told, I'm still reading Saving Fish From Drowning. I'm about 3/4 of the way through the book and should be finished in the next day or two. It's definitely one of those books I can't put down, so in short, no...no crafting going on here.
Thought this might be a good opportunity to post a picture of a pre-blog era quilt that I made about 2 years ago. I now have it hanging in a corner of my bedroom. Notice how it's held up at the top corners by a couple of pushpins? Shame, shame. That's no way to treat a future family heirloom (yeah, right.)
Also, look at this little goody I got in the mail today from Megan at Beetlegrass. Isn't Hansel the most hilarious--full of wide-eyed innocence. I just had to laugh when I first saw him. Check out the girth of those calves holding up those calf warmers. I'm a big fan of Megan's work. Wish I could draw like that!!! (wish I could draw, period.) Thanks so much Megan! I love it!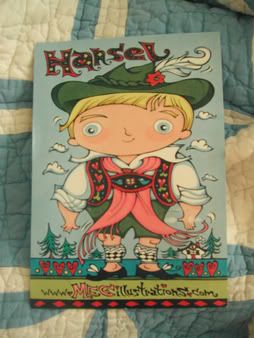 I'll blog more when I'm done with my read-a-thon. Hope you all are well!