I haven't posted much about this lately, but really, I've been quilting like a madwoman here. I have a quilteasy machine which is this humongo contraption that takes up my entire dining room table. It makes the actual quilting process fun because I can do my stippling (or stitch in the ditch, or whatever) without having to move a big heavy quilt around, BUT it is an ordeal to set up and take down, which is why I never feel like it's worth it to set it up just to do one quilt. I'm trying to get three quilt tops (and backs--which are also a bit of work because I adore pieced backs) ready to go before I set it up.
I've finished the top and back for one quilt already--the pink bicycle quilt that I posted about
here
. I'm also working on this monkey/banana quilt for a baby boy (mine, or my nephew...we'll see how it turns out first--wink, wink):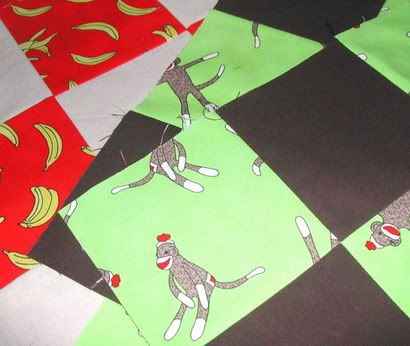 and this: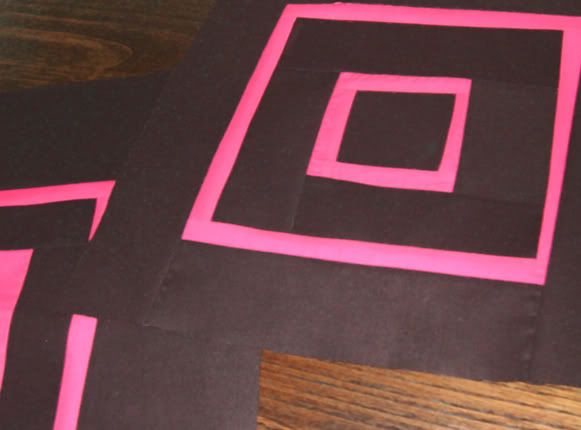 which is a jojo knock-off of this Denyse Schmidt quilt from the last issue of Country Living magazine: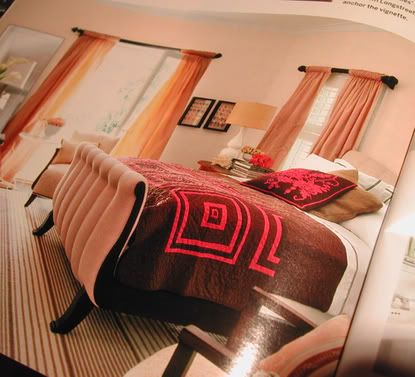 You should see the state of my sewing room. Tons of projects going on at once. Mass confusion. Huge mess. But I love it that way.