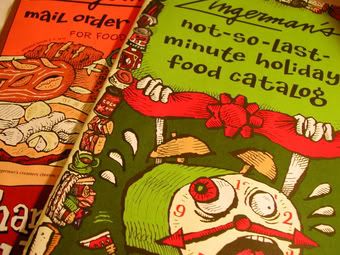 I looooove
Zingerman's Bakehouse
in Ann Arbor, MI. They have the most scrumptious bread ever. When hubby and I were grad students there we'd try to get their bread at least a couple of times of month. What a treat. And restaurants all over town served their bread too. One of our favorites, The Grizzly Peak, had Zingerman's brewhouse bread that was just the thing to go with their cheddar and ale soup. UMMM! Now that we live in far away Washington, I just have to settle for drooling over (and getting all nostalgic about) their catalog.
And who is their graphic artist anyway? So gifted! Look at this stuff! Have you ever seen such cute little loaves of bread?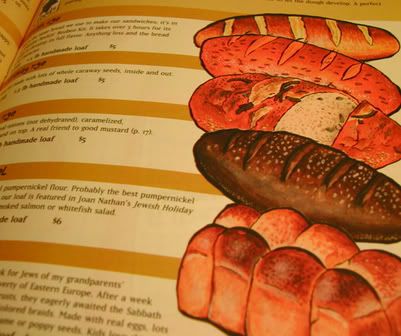 And aside from bread, they sell cheese, wine, olive oil, varietal honey, vinegars...you name it. But the thing I like the most about the pictures is that they are all outlined in black. And the ones in the forefront, if cut out carefully, can be used as stand-alone fridge magnets! I made a bunch of these last year and gave them away. This was before I was blogging. Before I thought to take pictures of them. Here are a couple that I kept for myself.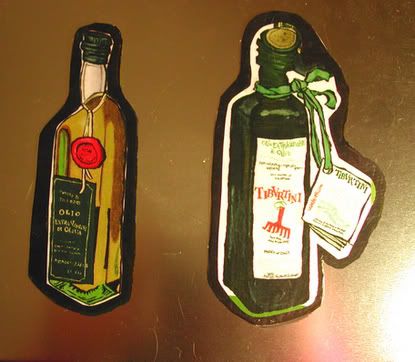 Time to locate the mod-podge because I'm feeling the urge to make more.