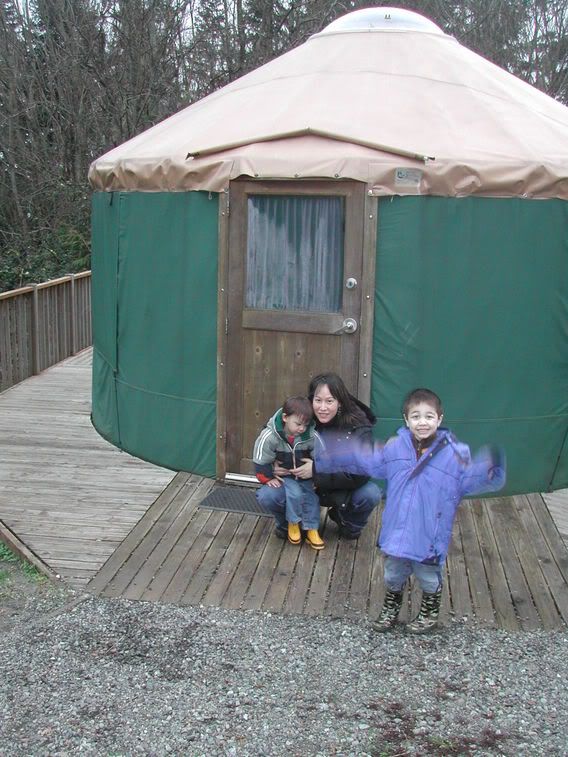 We discovered this cool county park in Snohomish county (1 hour north) that has yurts you can rent for the night. There's this little yurt village up high on the hill and then it's a short walk to the beach on a very forested, ivy and fern-filled trail. The boys were soooo excited (and you could hear everything through the walls--which is why I'm so glad that we were the only ones staying there at the time--our boys both were extraordinarily loud and talkative). Here are some pics: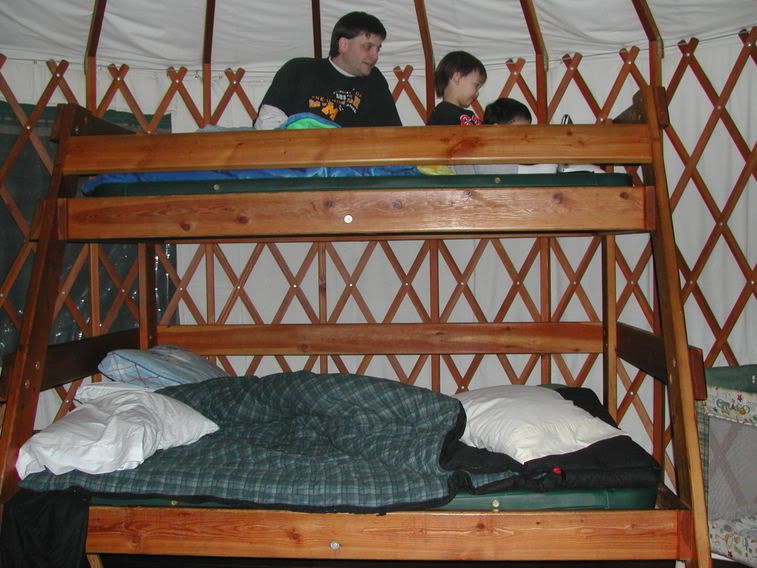 Tell me, does this not look like a beached whale?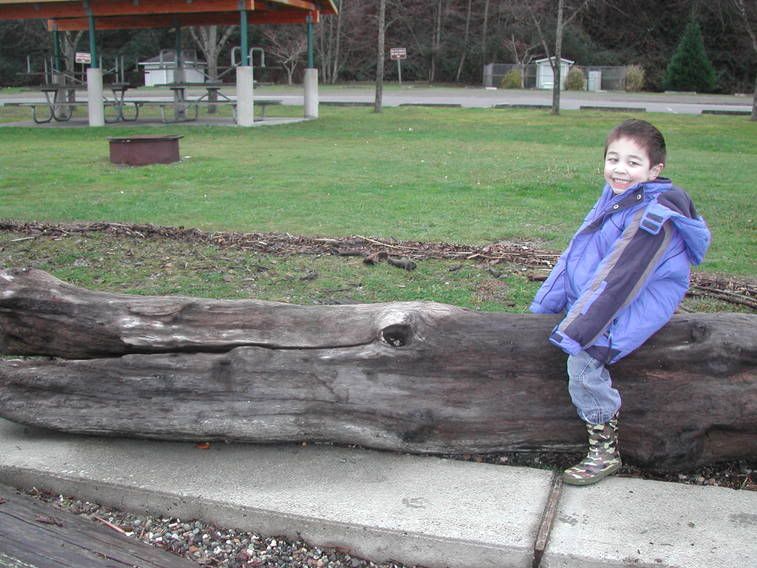 Both boys cried when we had to leave--which we take as a good sign. I just love family time and enjoying the outdoors, and this was a good combination of both. That night when D. was putting Keith to bed, he sang, "we wish you a merry Christmas...and a happy new_____" he waited for Keith to fill in the last word, and Keith sang "YURT" and then giggled his head off. Silly boy.