I feel like most days I just am able to keep my head above water where the housework is concerned. Yes, I make breakfast, lunch, dinner, keep the floors swept and the laundry done. Bathrooms look fine most of the time. So on the surface it looks like I have it all under control. But open a closet or drawer and then you'll know what a fraud I am.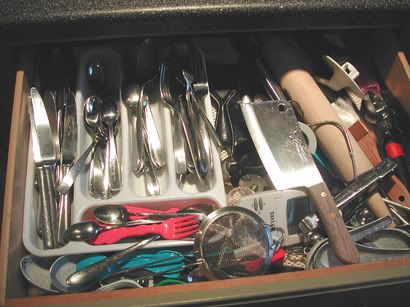 So I have decided to challenge myself. Once a week I'm going to tackle something that needs attention. (Once a week is actually rather paltry, since I have soooo much that needs to be done, but oh well. Something is better than nothing.) Here it is: my (now straightened-out, but for how long?) tableware drawer.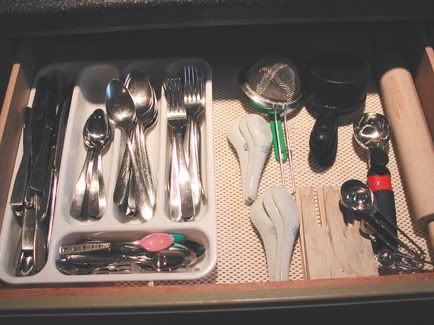 Ahhhh. Much better.


Next week: my junk drawer EEEK!
p.s. anyone care to join me?