Welcome to my junk drawer. This has always been a sore spot with me. Everything that doesn't have a home or whatever we are just too lazy to put away or throw away ends up here. You could play "I Spy" here. I spy a red toothbrush! I spy a coupon that expired in 2004! I spy an old Christmas ornament with a green sticker on it, huh???
Not too long ago, when a friend of mine was over to visit, I caught her rummaging through my junk drawer. I was absolutely mortified!!!! If she was mortified too she hid it quite well. Turns out she was just looking for scotch tape. Well, I spy tape, but not the kind she was looking for.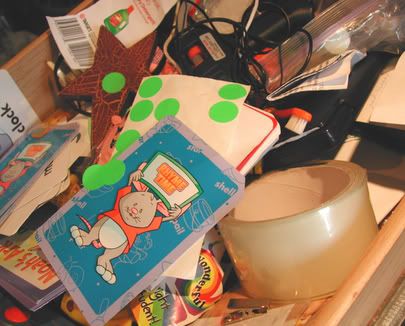 Here's what 20 minutes and a circular file can accomplish. Aaaaah. I really should do this more often. It feels sooooo good!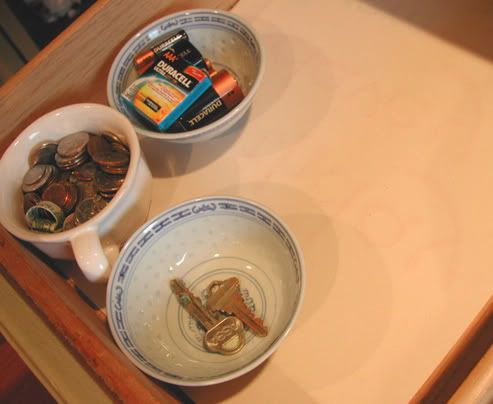 Next week: the linen closet. Yeesh!