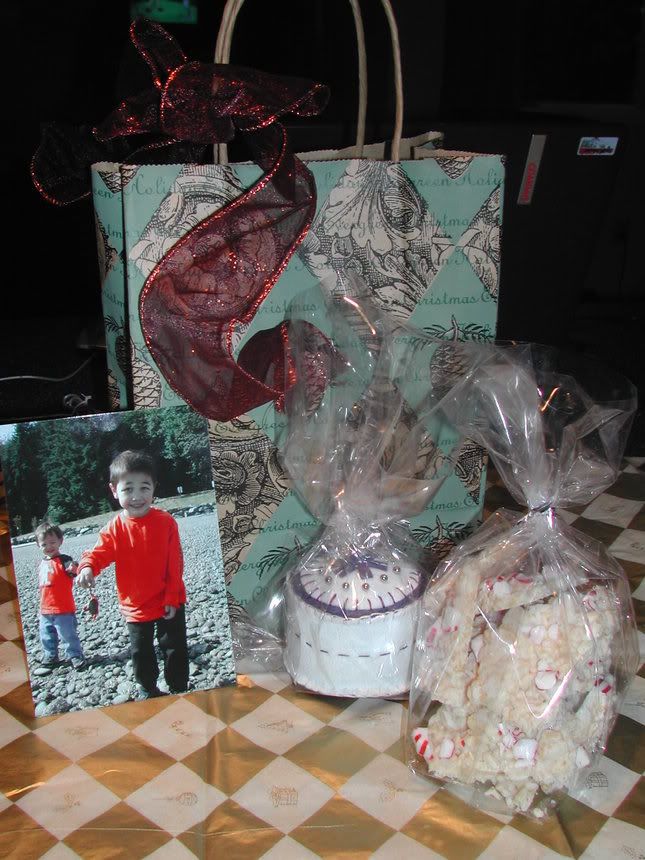 Here's what my girlfriends are getting from me this year.
Felt pincushions
,
peppermint bark
, and of course, a gratuitous picture of my kids for their fridge--that's my brave Davey, holding a crab, and Keith in the background pointing at his idol.
Wishing you and yours a very merry and meaningful Christmas! We're a little bummed that we're on for nursery duty at church during the Christmas service--but Jesus came into this world as a precious babe and I guess we'll be getting a reminder of that tomorrow as we hang out in the basement with all the little ones in their ruffled-butt finery. :) Blessings!