This is what I got at Pier One: 1 placemat and 2 napkins (one of them is two-colors; it's folded around the yellow one in the center).
This is what it became: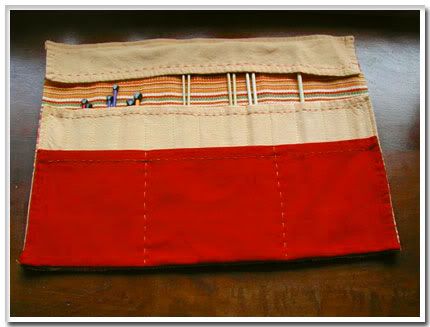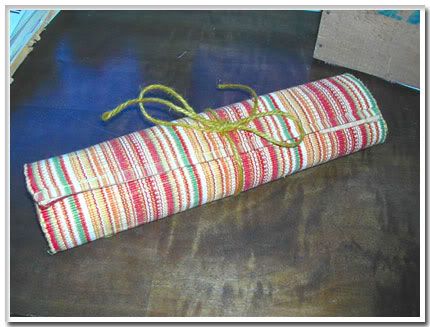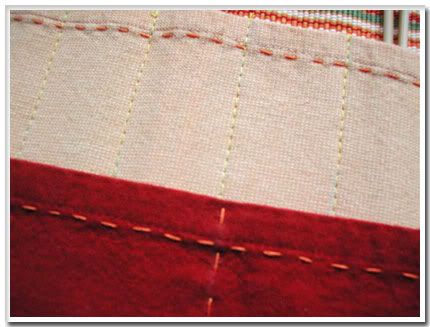 This can hold 11 sets of needles and the pockets in front are for circulars. And can I just say, "I LOVE FABRIC GLUE!" The placemat was so thick, I just about broke my machine. Glue to the rescue!
And a big thank you to
Sarah
for your crafty inspiration. I saw the one you made for your mom (Sep. 9th entry) and I knew I just had to try my hand at this...and do a little embroidery as well. :) I love the hand-stitched imperfection. I'm so happy with the way this turned out. I think I'm going to have to make some more.